The awesome new addition to our hugely popular experiences: we're proud to announce the fantastic Attack Sense shooting system. Attack Sense is perfect practice if you play airsoft — you can bring along your own weapons too.
A fully automated reactive shooting game
Attack Sense is a fully automated reactive shooting game. Players compete against each other to hit as many targets as possible within a set time limit. Your next target to shoot will light up, be quick though as once the light is off you've missed your chance. Attack Sense is creating an exciting new way to practice, hone your skills and have fun with friends using Airsoft guns and ammunition. The smart targets connect wirelessly to the Attack Sense app, where we can create a huge variety of training simulations, hostage rescue and competitive multi-player games.
Test reaction and accuracy
Using LED illuminators along with an innovative hit detection sensor, the targets provide an exciting new way to test your reaction time and shooting accuracy. Attack Sense targets connect to each other wirelessly, creating a mesh network of targets that can be placed anywhere and in any situation. When hit the targets will bleep, and the next target will illuminate seamlessly.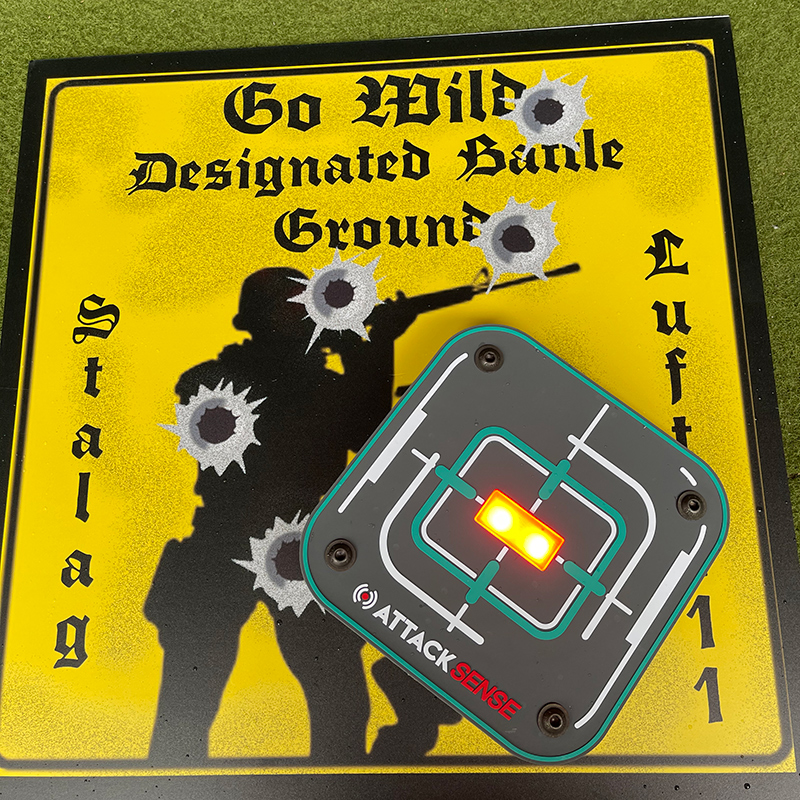 Book your Attack Sense experience separately or add to an existing experience.
Do you already know what you want? Just check availability, set the people who'll be joining you and make the payment. Why not add the special weapons experience or archery on the same day? just add another experience at the checkouts.
Different scenarios and weapons
The targets can operate in any environment up to 1,000 square metres. It provides a variety of training scenarios which are fully customisable.
There is a bolt action mode which allows for reload times to be built in for sniper rifles and other single-shot weapons.
Players can compete individually with automatic player ranking, or compete head-to-head with a shooting gallery and duelling modes, all using the shooter ID app.
Keep track of your wins
The shooter ID app can be downloaded onto your smartphone from the app store and used to scan in when you arrive. You can then record your scores each time you visit and view the leader board on our online Combat Forest leader board.
Go wild will run competitions throughout the year, and there will be some amazing prizes to be won.
The app provides immediate feedback of hits including missed targets and reaction times, along with "good guy" actions that simulate friendly targets to keep you on your toes. The system records your performance history and provides an analysis of improvement.
The weapons
We can provide airsoft-type weapons. Depending on the scenario set up you may use a pistol, assault rifle or both to complete your task. Alternatively, feel free to bring your own weapons for this experience.
The players
The minimum amount of players required to book online is two. With four being the maximum for each session. If you have a larger group you can book 1 hour with a maximum of 8 and so on.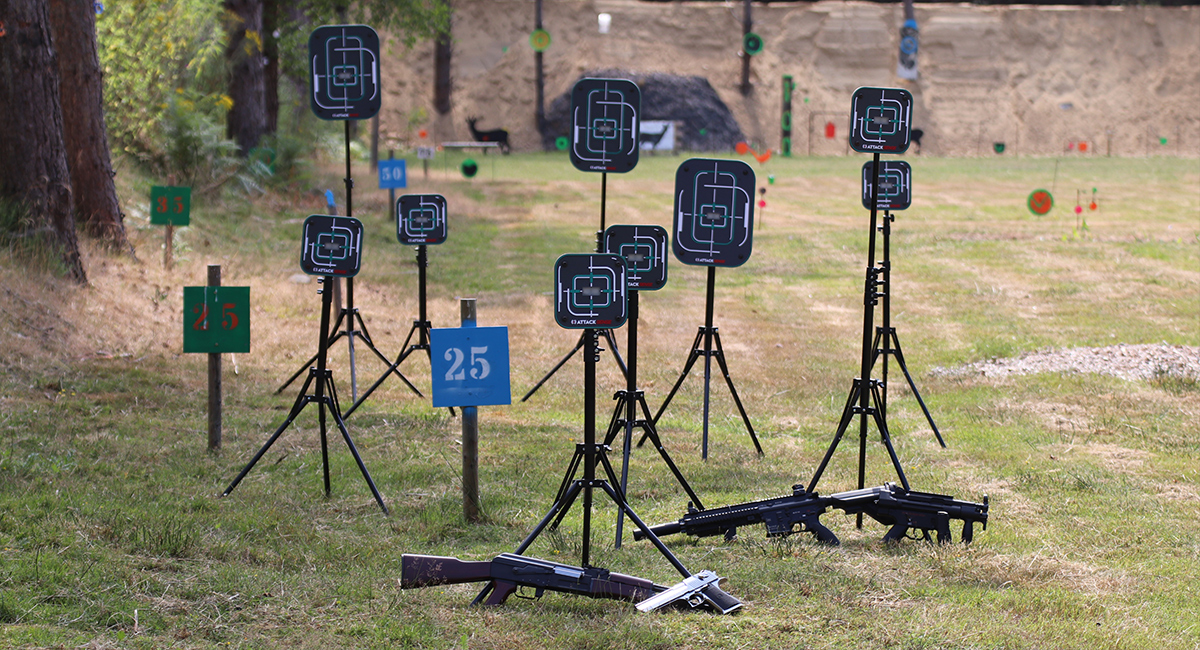 Attack Sense availability
Book now!
Booking the Attack Sense experience is easy: choose your date and time, select your upgrades and make the payment online.