You've got your own bow but nowhere to shoot it?
Well look no further, we have an amazing dedicated archery facility in an awesome location. Hiring a lane is really easy, just make sure you have your own public liability insurance, take our free induction and you're good to go!
Our facilities include:
Dedicated archery range
Awesome location
Bow hire available with and 6 arrows £15 per 2 hours
Picnic area under cover
Lovely wood fire in the winter
Café and toilets
Become a member of the archery club for £89 a year
Open all year round 7 days a week from 09.00 until sunset
Here's what you need to do:
Purchase Public liability insurance (for everyone that shoots the bow) before you come along. (eg; Gun Plan, BASA, BASC. Have a look online)
Book your archery lane online and select your day and time.
You don't need to be a member to book a session
Your first visit will require induction for safety and document checking, so come along 30 minutes earlier than your booking time.
Restrictions:
Minimum age 7 years
Everyone needs public liability insurance including juniors
No ID is needed for archery at any age
You can also hire a bow from us but insurance still applies. Crossbows are prohibited and recurve and compound bows over 40lb are not allowed.
Club Membership
Membership is £89 a year
You don't need to be a member to book a lane, although it's cheaper if you join. As a member, you'll benefit from some great discounts along with 50% off the lane cost.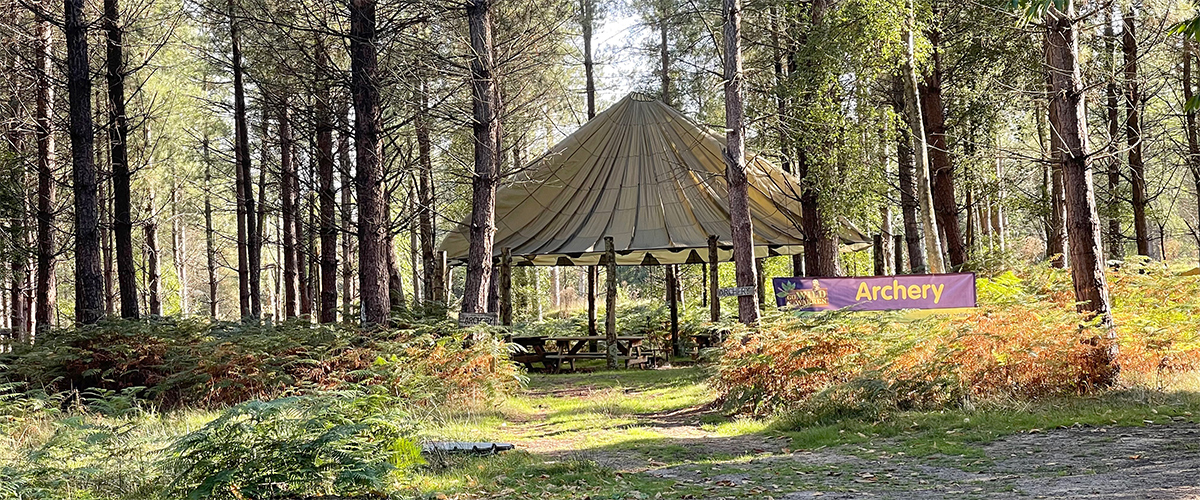 Book a lane
Booking is easy, just click on the button and choose your preferred date and time.
Any questions?
Any questions about this experience – please get in touch.