Looking for somewhere to shoot your air weapon or airsoft weapon?
At Go Wild At The Warren, we have amazing shooting facilities for you to practice your shooting. You may bring along air rifle (sub 12ftlb), air pistol (sub 6ftlb), BB rifles and pistols. You may also bring more than one weapon.
Our facilities include:
Undercover and heated (shooting positions), 100m shooting range with hundreds of targets. You can also bring your own targets
World-class HFT shooting range
Zero range
Café and toilets
Membership benefits include discounted shooting and equipment
Become a member of the club for £89 a year
Open all year round 7 days a week from 09.00 until sunset
Here's what you need to do:
You don't need to be a member to book a session
Purchase Public liability insurance for everyone that pulls the trigger before you come along (e.g. a Gun Plan, BASA, BASC. Check online for details).
Pre book your shooting lane online, select your day and time.
Bring along Photo ID (e.g. driving license etc.)
Sign a section 21 declaration form on arrival for your first visit
If this is your first visit, before you come along, you must arrange an induction. Inductions 'CANNOT' be run on Mondays and Tuesdays. Please call 07490454839 to arrange a suitabe time for your induction. When you arrive call the above number or pop into reception. Make sure you have your insurance and photo ID on every visit..
Age restrictions:
Minimum age 10 years
Anyone under 18 needs constant supervision by minimum 21 year old
Everyone needs public liability insurance including juniors
No ID needed for juniors under 18 years
Club Membership
Membership is £89 a year
You don't need to be a member to book a lane, although it's cheaper if you join. As a member, you'll benefit from some great discounts along with 50% off the lane cost.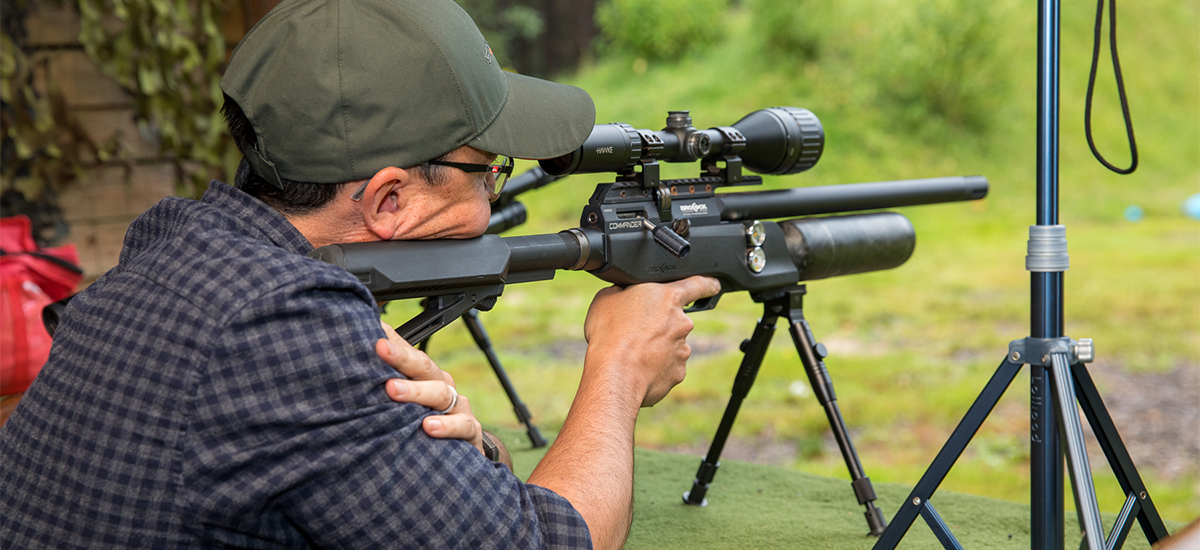 Book a lane
Booking is easy, just click a button and choose your preferred date and time.
Any questions?
Any questions about this experience – please get in touch.