Combined experiences, shooting, archery and RPG for an amazing day out!
Special Weapons
If you fancy having a go with revolvers, semi-automatic pistols, rifles, machine guns, sniper rifles, targets, ammunition and expert tuition, then this experience is for you.
Plus there's also an extra upgrade option available to Special weapon purchases only, that will give you loads more ammo and a couple more very special guns!
---
---
Note: Due to the current gun laws in the UK we do not offer rim fire or centre fire weapons. Please note that all the weapons used are either air weapons, CO2 operated, Nitrogen operated, electric and spring operated.
---
Extreme High-Power Air Rifle
This is the ultimate in high powered air rifles and has to be tried to be believed. We need special pellets to take the power of theses rifles. Our Extreme shooting range has some amazing targets just waiting for you to hit.
You'll be taught how to shoot these amazing rifles by an expert. Firing from a seated position, taking aim through some awesome telescopic sights, squeezing the trigger as you wait in eager anticipation for that mega rifle to go off and hit your target!
If you're planning to book the Special Weapons experience, there's an extra upgrade option available, that will give you loads more ammo and a couple more very special guns!
Archery Experience
Become a skilled and confident archer with a superb archery day in Sussex! Taught by a qualified Archery GB coach you'll learn essential archery techniques and skills and become a skilled archer with all equipment included and no previous experience is required. You will have a fantastic time!
Located in 750 acres of stunning Sussex woodland in a picturesque purpose-built woodland camp, you will be taught how to shoot by experts and will no doubt be amazed how far you can come in two or three hours with expert tuition.
---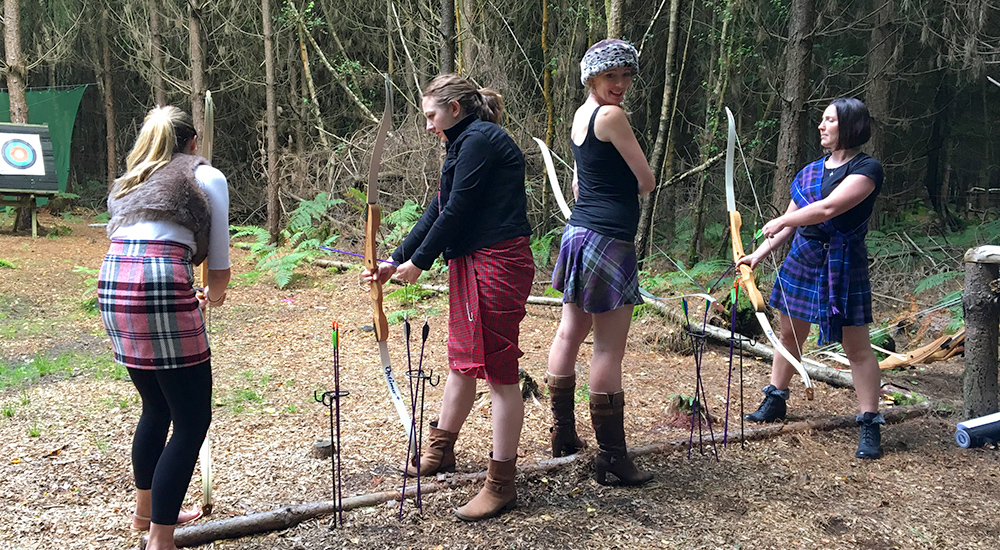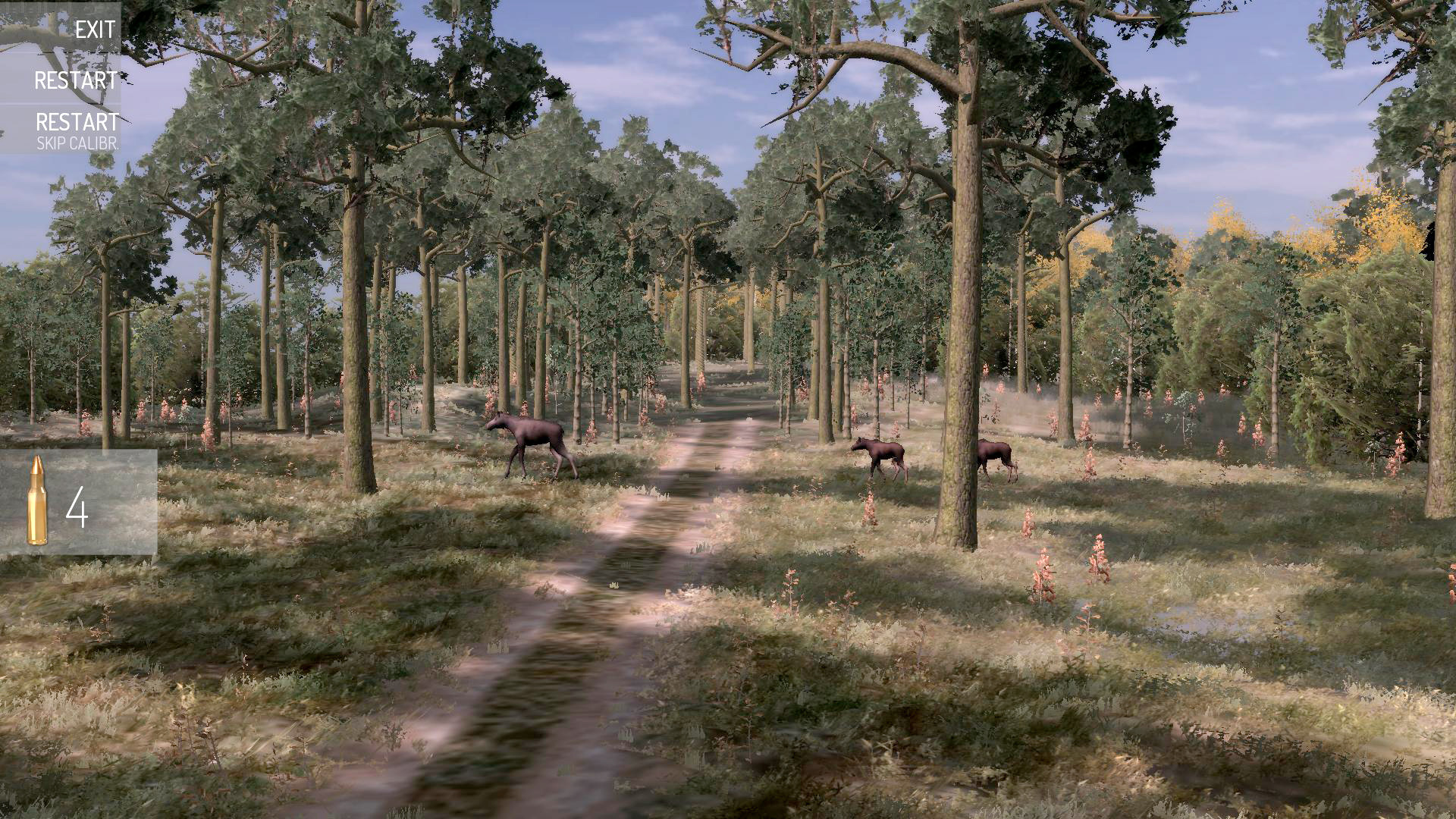 ---
Shooting Simulator
For only a little extra money why not add this amazing shooting simulator. This simulator has lots of different scenarios from tin can ally to serious long range shooting, so there's something for everyone. You can shoot in pairs or one at a time. Simply select this add-on as you checkout.
Combined experience availability
Special Weapons & Extreme High-Power
Special Weapons & Archery
-
£137.50
Duration: 5 hours; over two sessions in the morning and afternoon, including a 1 hour lunch break.

Check Availability & Book!
A whole day of outdoor from from just £127 per person
Duration approximately 5 hours for two experiences, including a 1 hour break
Add RPG & Mortar for an exciting addition between the main experiences
We're open Wednesday – Sunday throughout the year
Private tuition, stag & hen celebrations are available
No previous shooting or archery experience is required
Age restriction 10 years upwards
Combined experience checklist
from previous visitors
Excellent time had with an archery course. Garry was a fantastic instructor, extremely helpful and friendly. The experience is set in a beautiful forest bringing a whole new element compared with a standard archery range. Great atmosphere and a great time. Highly recommended experience
Had a really fantastic experience shooting loads of different guns; Gary is a fantastic tutor and definitely knows his stuff! Would recommend to anyone thinking of doing this kind of activity, you won't find a better place to go! 10/10.
This is a new experience, so we'll have some reviews for this shortly.
Very good coaching. Great location. I really enjoyed the morning's archery. Especially welcomed the log fire.
Upgrade your Special Weapons experience!
Just £20 per person
Double ammunition of each pistol
1 × Reactive exploding target (More available at £1 per target, see video)
Double ammunition of the .50Cal Desert Eagle
1 × Magazine of 3 of our machine guns (standard is one machine gun)
Sniper rifle 10 rounds
Simply select this upgrade when you checkout your Special Weapons experience.
Reactive exploding targets
Combined experience details
Individuals
Families
Discounts are available, applied at the checkout
Minimum 1 adult with 2 children
Upgrades
Upgrade is applied at the checkout
Vouchers
We have gift vouchers available for all our combined experiences. Gift vouchers are valid for 10 months from the date of purchase.
Registration for the first experience begins at 10:00 and the second at 13:0014:00. If selected, RPG & Mortar takes place between the two sessions.
Once you've been welcomed and registered, you will be taken to the purpose-built shooting range.
All experience last for approximately one to two hours, RPG & Mortar lasts for around 30 minutes.
Be aware your day will be in woodland, so it may be muddy.
In the winter months you will probably need to bring some warm clothes such as…
Hat, jacket and gloves (not mittens).
It is advisable to bring a water-proof coat at any time of year.
Wear suitable shoes for outdoor woodland conditions.
Don't forget your camera – you'll want to snap a few photos of the day!
Your day out begins around our shooting range.
Firstly, the shooting experience.
After completing the shooting, it's time to relax with some traditional Mead and plenty of ale and drinks around the camp fire (please ask about this option).
Feel free to bring your own drinks, but please bear in mind it's shooting first then drinks after!
Priced at £79 per person (minimum of 2 people) for up to 20 people.
Find out more on our special Stag & Hen page.
Have you got a large group, or birthday party, or just want to have a private day to yourselves? Then why not book a private hire day.
We can arrange barbecue lunch before or after your event or bring your own catering along.
Private days are available on any day throughout the year.
Private one-to-one tuition is from for one experience
Please feel free to give us a call or email to discuss your requirements.