A new experience is coming to Go Wild At The Warren!
Unimaginable adrenalin and fun for everyone starting from ages 5. The minimum group size is ten people to embark on the crazy new Nerf War in our purpose built forest arena.
This is a new experience and we're taking bookings from Friday, 2nd August with Friday, Saturday and Sunday sessions throughout the day, starting at 10:00 and more sessions at midday, 14:00 and 16:00.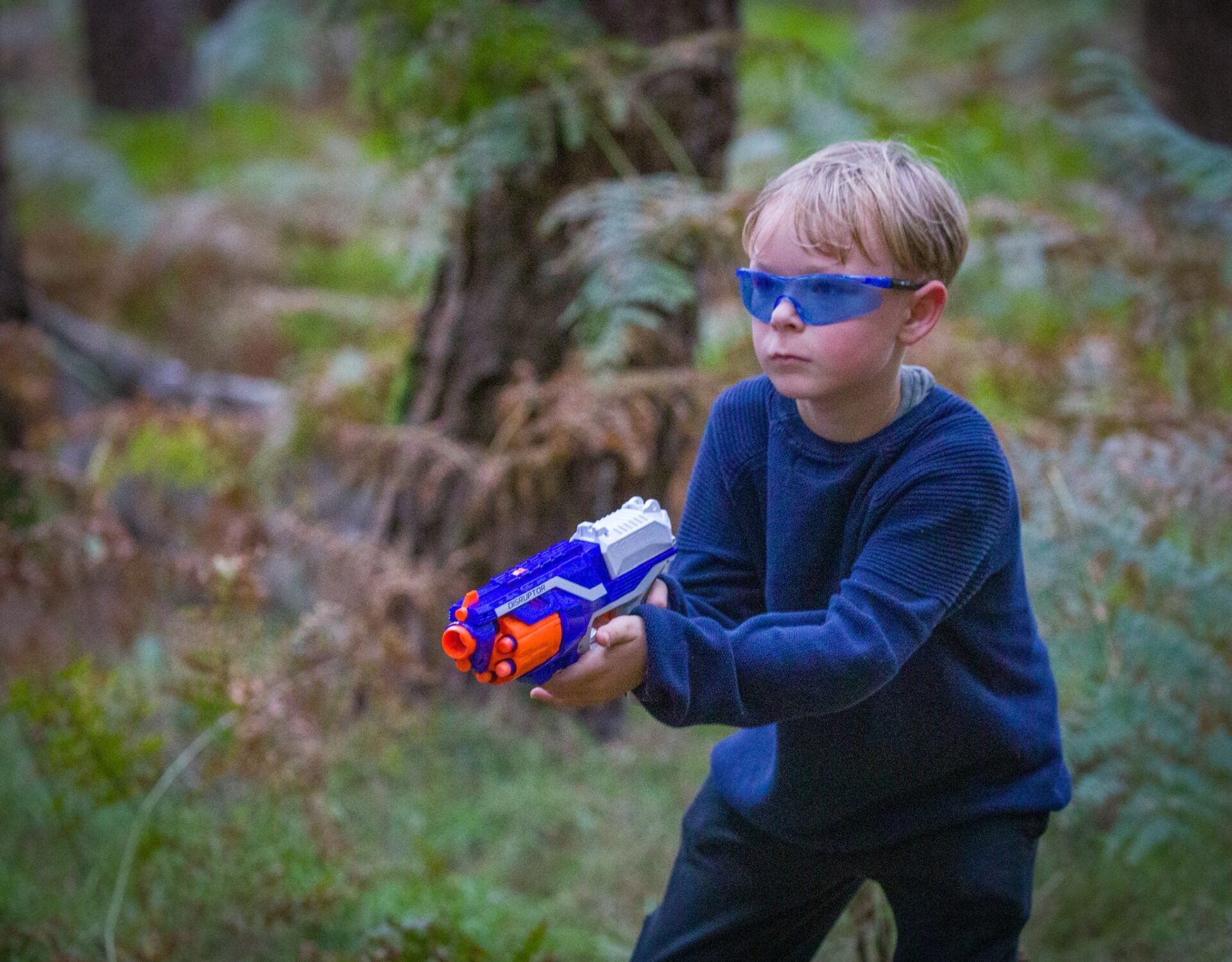 Availability of Nerf Wars
Nerf Wars
-
Duration: 1 hour with 4 sessions during the day

Why not combine this experience with archery or shooting?
Nerf Wars checklist
From just
Duration approximately an hour for the Nerf Wars experience
Running from Friday – Sunday starting this August
No previous nerf gun experience is required
Age restriction 5 years upwards
Recent Nerf Wars
Nerf Wars is coming soon!
Nerf Wars details
Individuals
Families
Discounts are available, applied at time of checkout
Minimum 10 adults and children
Vouchers
We have gift vouchers available for all archery experiences and courses! Gift vouchers are valid for 10 months from the date of purchase.
Nerf Wars has one-hour sessions at 10:00, 12:00 and 14:00, 14:00 and 16:00.
Once you've been welcomed and registered, you will be taken to the purpose-built area in woodland.
You will spend the rest of the session honing your technique and becoming a smooth, confident archer!
You can also combine Nerf Wars with Archery or Shooting